The Best in Moving Services
Philadelphia, PA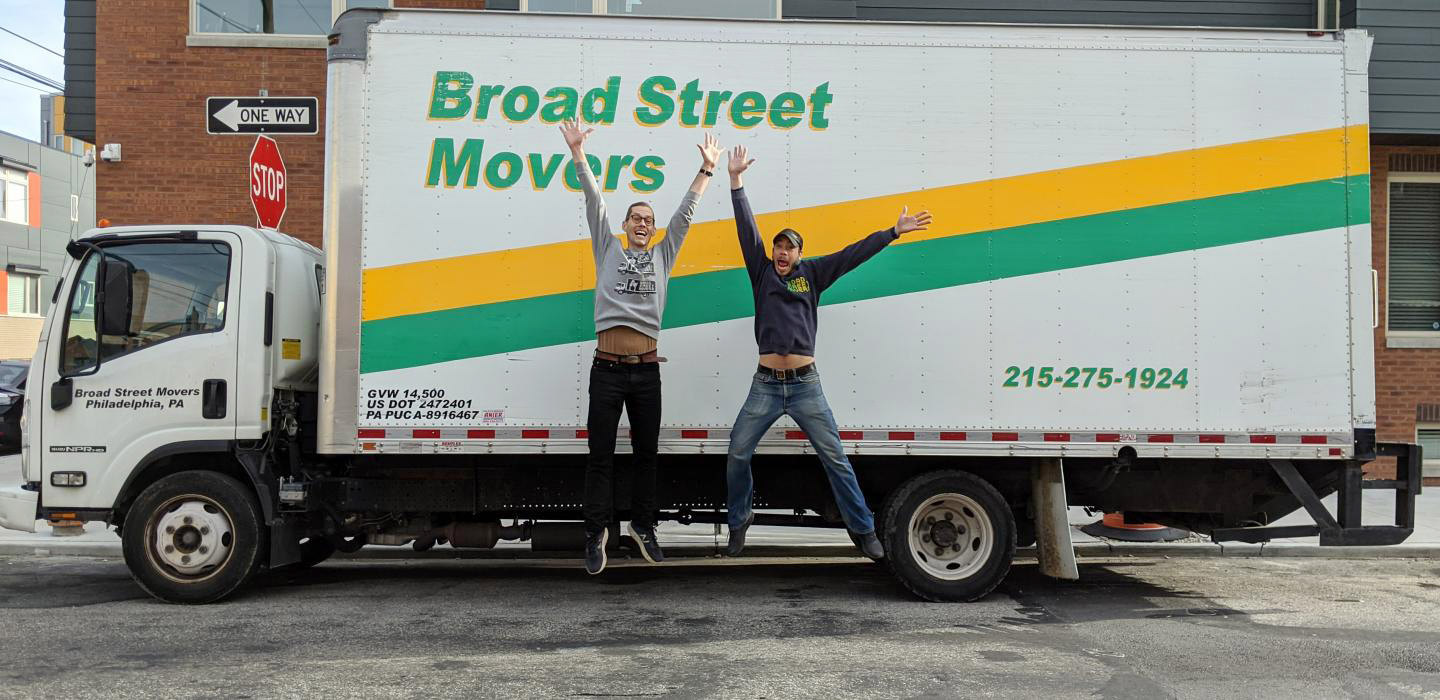 It's Our Mission
Broad Street Movers is Philadelphia's top rated local, full-service moving company. We have been independently owned and operated since 2008. During that time we have completed over 20,000 moves for our clients.
Make every client satisfied with every aspect of their move.
Value the client's time.
Work efficiently and safely.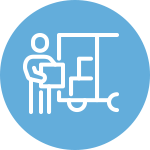 Packing
Broad Street Movers has the experience necessary to pack your items safely.  Last year we packed over 8,500 boxes for our clients.  We used over 300,000 feet of tape and more than 3,500 pounds of packing paper to do so.  We can pack a few fragile items or an entire home.  Everything from grandma's china to your high school yearbooks.  We can bring all of the supplies we might need or we can use yours.  We can even deliver supplies if you want to get a headstart.
Full Service Moving
Whether you're moving a studio to East Passyunk or an entire home in Fitler Square, Broad Street Movers can help!  We can send a small van to help move your winter wardrobe to storage or we can send 3 trucks to split up an entire estate.  Each truck is fully stocked with moving pads, equipment and of course some of the nicest people that you'll ever meet.  While our standard crew is three movers we can send anywhere from 2 to 6 people depending on the job.  We can also help you load your rental truck or POD.  We are also one of the few moving companies in Philadelphia to offer different levels of coverage for your items while in our care.
Office Moving
The best office move is the one that you barely remember.  Broad Street Movers can get your office moved quickly so that you can get back to work.  We can send the right equipment to make sure that you're up and running with minimal disruption to your operations.  We have the necessary insurance to work in any building in the city.  We'll work with you and the building management to make sure that everything goes smoothly.  For larger moves we can provide a project manager to make sure your office move is stress free.
Disposal
Less is More! And now with our disposal services Broad Street Movers can make that a reality.  We are available to take away any unwanted or unused items for you.  We can do this for you during the pack day so your move is more efficient.  We can take away items during the move day if they won't fit in your new home.  We can even come back after your move is over to take away any items that won't work in your new space.  We can even remove our packing material.  As a bonus we always recycle all of the cardboard and packing paper.  When possible we work with 3rd parties to donate / upcycle items so they stay out of the landfill.
Truck and POD Loading
Broad Street Movers can help you load or unload your rental truck or POD.  We offer loading and unloading services so you can hit the road faster.  Whether you need help loading a UHaul in Rittenhouse Square or you need us to unload your POD in Fishtown, we have the experienced movers and proper equipment for the job.  We can even take your goods to the PODS facility if they can deliver a POD or trailer to your street or driveway.
Testimonials
Over 200 Happy Customers
Mary Cait Phalen
2 June 2023
10/10 - They kept all our stuff safe and did everything from packing to moving between cities.
Nadya Shmavonian
1 June 2023
I have just completed my third move in less than a year with Broad Street Movers (don't ask!!). I was referred to them by my son, who had an excellent experience with BSM. Each of the moves was an otherwise stressful time for me, and each of the moves I had a different team of movers. What was remarkable was that each group was just as fabulous as the last, which tells me a great deal about whatever screening process they use to hire their movers. And equally impressive was the responsiveness and professionalism of the administrative staff I dealt with along the way each time. They were a pleasure to deal with. Finally, the price is RIGHT! So very reasonable - great value for the money. You will not regret working with them.
Very responsive, professional, efficient. With just 3 guys, they know how to get things done. Communicated weeks prior to the day of, making the whole move seamless and easy. They called me 20 min before coming in, and were early to the move, ensuring we started on time. The rate is very reasonable for the quality service. These guys don't rest for a minute. Everything arrived safely. They had extra supplies on the truck in case an item was not protected. I couldn't have asked for a better team.
Rebecca Vincent
30 May 2023
Amazing!!!
Broad street movers were simply the best. Kind, professional, hard working. Would 10/10 recommend to a friend.
Manuel Gallardo
27 May 2023
These guys are great! They sent a 3-person crew to swiftly and smoothly move my 1-bedroom into a storage unit in Philly. They took care of my stuff, were responsive over email, and rates were very fair. Highly recommend.
Kristina Cusenza
17 May 2023
These guys are great! Moving is stressful and this was my first time using a moving company to help. Mike, Will and Wyatt were punctual, professional, and worked really quickly. All my stuff got to my new place without a scratch on it. 10/10 would recommend.
Landon Atkinson
15 May 2023
The guys were awesome! I definitely recommend them for your next move!